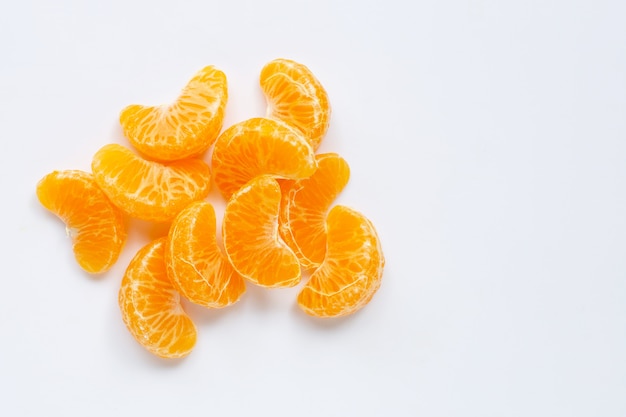 Gameweek 4. 2 out of 3 captain returns, albeit, both being single-digit hauls prior to doubling. No WC and already taken a hit. My rank, still suffering from GW1. What is OR at this point of the season anyway.
I've been thinking about tools. I'm using a planner but I feel like I'm missing important data. The early form guides point to the benefits of having DCL and/or Vardy in my squad. Any manager with those two in their frontline has been racking it in. Two strikers I've had a mental block on.
So what do I know from this initial 4 gameweek segment of the season?
I switched from holding to playing my WC, after one gameweek.
The players I assume will get points, don't.
Team value is the best thing about my team.
I note how attacking Spurs seem to be playing, how much I want Castangne and as I did last week, make peace with the absence of either Vardy or DCL in my team. I hear King Kun's voice in my head "DCL BABY!". .
Have I mentioned how much I want to crush Bhuna in the H2H this GW?!
Some people peel the whole orange, divide it into segments & consume each segment individually, whilst always aware of the orange as a whole.
To bench, or not to bench? That is the question!
Justin, Klich or Bamford. Justin needs a CS to accumulate a haul. Even if the edict is now leniency, penalties are still possible at any moment. Klich is a penalty taker and Bamford is a decent earner at his price. No brainer? Funny how the money ends up on the pitch. KDB captain. The predictor tool says that Salah is the best option this week, followed by KDB. Is not going with the Predictor Tool a sign of stubbornness?
Salah?
AVL's defensive stats say they're good, but, who have they played! 🤔
No. Definitely Kevin.
I know that getting the captaincy right is paramount, every gameweek. I guess as the choice is between KDB & Salah, I should be ok whichever way I go! Predictor tool projects 6.8 & 7.1 points for GW4 respectively.
The #LEEMCI goalfest that I expected didn't happen. 5 assets, no returns including KDB©️ blank! I was convinced that I'd get at least a couple of returns from that match. Happier with my Leeds assets right now than my MCI ones! 12pts with 5 to play. It's not going to be a good week. Again.
I can no longer ignore Everton attacking assets, I need to get involved. My original question was whether James Rodriguez would be the real deal as a PL player. He definitely looks the part, and translates that into FPL pts. Everton are on form and their 6 fixtures, post the derby, are actually quite good. He also fits the price structure. Looks like that might settle where I go after Harvey's two home matches. Why is it that I'm not going for DCL?
**checks DCL ownership**
It's clear that I need to own him. He's on form, cheap and too highly owned! Right now though, I don't want to drop Jimenez. That would take me to triple Everton, although Digne to Castangne is a serious thought, especially because Pickford is Everton's Luiz. Got a clanger waiting to happen in every game!
It shouldn't take me 4 GWs to cotton-on to form assets & teams, must work on that.
City. Am I over invested? It's probably more frustration that neither Mahrez nor KDB©️ returned last GW. Am I blind to their form because they're the mighty City? Maybe. I'll know for sure after they host Arsenal. Maybe the rule of a team needing certain major parts, in order to work at or near it's best is something I need to apply to City? They have no recognised striker, what does that do to the morale and attacking impetus of the team? Does that manifest in a drop-off in the points that their assets potentially obtain?
It's weird. Despite the poor returns, I still see points in my team. I'm just gonna ride it. Roll the transfer and see what the 411 is for GW6. I couldn't roll last week's transfer because of Son's (to Barnes) suspected injury. If Son starts today, I'll be discombobulated. I had a decent GW rank last week, my team can't suddenly be bad after a single FT.
Can it?!!
12pts from 6! I have faint hopes of winning the H2H vs Bhuna now. I'll be injecting later! 💉💉💉 Typically, he capped Sterling!
I truly know nothing about this game.
I'm expecting 2 CSs and attacking returns from all of my 5 remaining assets today. It could happen right?! A 50pt total would be acceptable, so just 38 from 5, easy!
Hahahahahaha! Football's gone fucking mad! Just checked the scores (LEI 0 – 2 WHU; SOU 2 – WBA) and it's like, "NO FPL POINTS!" 🤣
Benching Justin worked out! Small victories.
No. Seriously, I'm in hysterics! Antonio & Fornals. Djenepo & Romeu. Like who TF has them?! At least no one else is getting points either. 😈
You know that bravado you feel going into the start of a gameweek. Where exactly does that come from? I just watched as a mobile app gave me a Barnes goal (cue celebration), followed by a VAR warning (don't tell me that!) then disappointment (cue laughter).
Putting the ball in the back of the net validates his transfer in.
So, Son was meant to be injured! Would I have sold him had he not been "injured"? With his 2 goals and an assist!! Yeah, probably. Jimenez blanked. If he can't score against FUL at home?!! This was his test, he's blown it. 😏
He's out, as Leeds next!
I no longer class Leeds as easy opposition, along with WHU & AVL!
Bringing in DCL before the derby feels wrong, but, I refuse to pay more and all the numbers say he needs to be in. Son is back too, on a hit . Good asset, team is performing and Son will rise, same deal as before. If I'm not getting points, at least take advantage of the market right! I'm also convincing myself that I'm reducing my City exposure, as opposed to rage transferring Son in!
Kane put paid to any remote chance of beating Bhuna. 😐
Liverpool CS, gone just 4 minutes in! The FPL Gods really sticking it to me.
This is going to be even worse than my GW1 score! I'm rather glad of the international break. I need this ride to plateau for a while, digest & compute the Knowledge to date. Form is not where it normally is. Points aren't where I expect them to be. Penalties died out this weekend too!
Villa are 4-1 up at home v Liverpool. It's the 39th minute. Mad I tell thee, mad!!! Ollie Watkins decides to score his first 1st half hat-trick! That bandwagon well & truly launched!
Jason has Ollie!
Steve-O will be in disbelief. I know I am!
7-2!! 36pts. Chaos.
Who have they played?!!
Indeed.