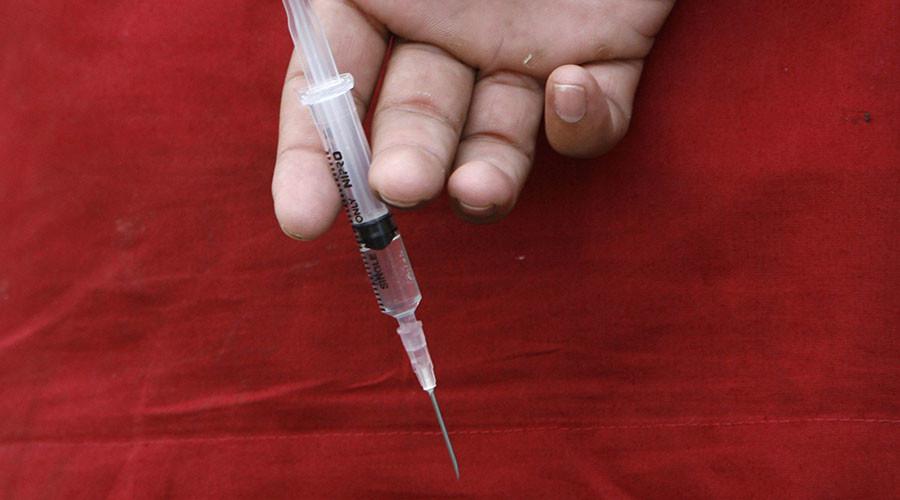 -8 this week. Brewster 🔄 Kane; Pulisic 🔄 Jorghino. It had to be done.
A -20 across 2 GWs. It has to be fear of missing out. Maybe it's being smart. Could be points-chasing. Whatever. There's no way I was going through this gameweek not owning Kane. It's GW6 and since playing my WC in GW2, I'm 6 hits in. Addicted. 💉
I'm going to give it up, go cold turkey! Honest.
Bollocks I am. If the hit is necessary, I'm taking it 😁💉.
Pulisic is out sooner than he was in, as I wasn't happy with his positioning during the game. I jumped the gun, again, on another Chelsea asset, like some maniacal recidivist! I'm already on my 5th Chelsea asset! I'm going to break this habit, rewire my default neural paths. With this in mind, (it's about time I started this list) the first of my "Rules to FPL By" this season is…
Rule #1: I must wait until all big hitting FPL assets in any team, especially where newly purchased players are involved. have started at least one match together before deciding which one to get.
What I'll be trying not to overthink this GW, is captaincy. It's between Salah & Kane. I was ok until I watched FFS's captaincy stream, I was set on Salah. Bonkers says Salah too, and after my late (and disastrous) switch last GW to Pulisic, I really should go with the robot. At least it's a Friday night deadline, I'll have less time to deliberate into a bad choice. That said, neither of them are this week… bar a positive CV19 result on Monday morning that is!
Well, we can't live in fear can we.
The Everton triple-up keeps bugging me. I don't like it. Digne will have to leave at some point. I have no idea why this bugs me, he's returned in every other game so far, I shouldn't have a problem with him, but, I do. Maybe another RtFPLb is needed here? Maybe I'm scarred by my GW1 Chelsea triple-up, so now, triple-ups are just bad!?
FFS! I benched Bamford! 😅
Bamford gets benched as AVL are the best defence in the league (or were)! 🤪
My FT was Barnes 🔄 Rodriguez, who may now be injured and not play. Within 24hrs the news changed to, James has trained and may start! As Bhuna would say… "INJECT THAT SHIT! 💉💉💉💉
On hearing the news of Rodrigeuz's injury, my initial thought was, ok, I can bench him. I then spent the next 15mins looking at options of hitting him out. That default autopilot neural process kicking in again! It's ok, I regained my senses. Enough to actually say "Fuck it!" I'm starting him anyway. #SonTwoPointOh! I've been here before, lesson learnt!
It's about growth right!
Being now high on shiny things (have you seen the constellation in my 11!!), you'd think I'd be satiated. Why is there now want, when just a few days ago, immediately after the TOTWHU match, I was content with my transfers and felt my team to be now invincible?! I need to understand this. Is it greed? Gluttony? Unlike in real life, in FPL, you can't have it all. This runs contrary to the instilled belief that we can accumulate as much of anything that we desire. How do we reconcile with this season continously ramming the constraint down our throats? This is going to be a problem. If I were to truly embrace my impulses, I'd have taken an additional 2 hits: Digne 🔄 Konsa & Bamford 🔄 Maupay. Imagine if I had done that!
Rule #2: Do not make hasty decisions. Own the initial knee-jerk feeling & allow it to pass. Then, apply reasoned logic and take time to contemplate whether the move is actually necessary. Maybe even sleep on it.
Like busses these things! 😁
Our habitual thought processes manifest as neural pathways based on repetitive behaviour. These pathways become the path of least resistance that our brains will automatically follow when the related situation arises (habit). Being aware of this – with diligence – can allow you to notice that you're about to repeat offend. You can then check yourself, arresting that default behaviour. Do this enough times and you'll create a new neural pathway which leads to more positive results. This new "good" habit eventually becomes the path of least resistance (autopilot). Brain rewired.
To this effect, for the 1st time this season, I have no transfer plans for the coming GW! Stillness is the plan. Observe the chaos, find the pattern. I am rolling this weeks transfer!!! Whether this is due to still being high or step 1 in acknowledging my recidivism is yet unknown! 😄
It'll be interesting to see how the rest of this GW pans out, will I get my 17 benched Bamnaldo pts?! 😆