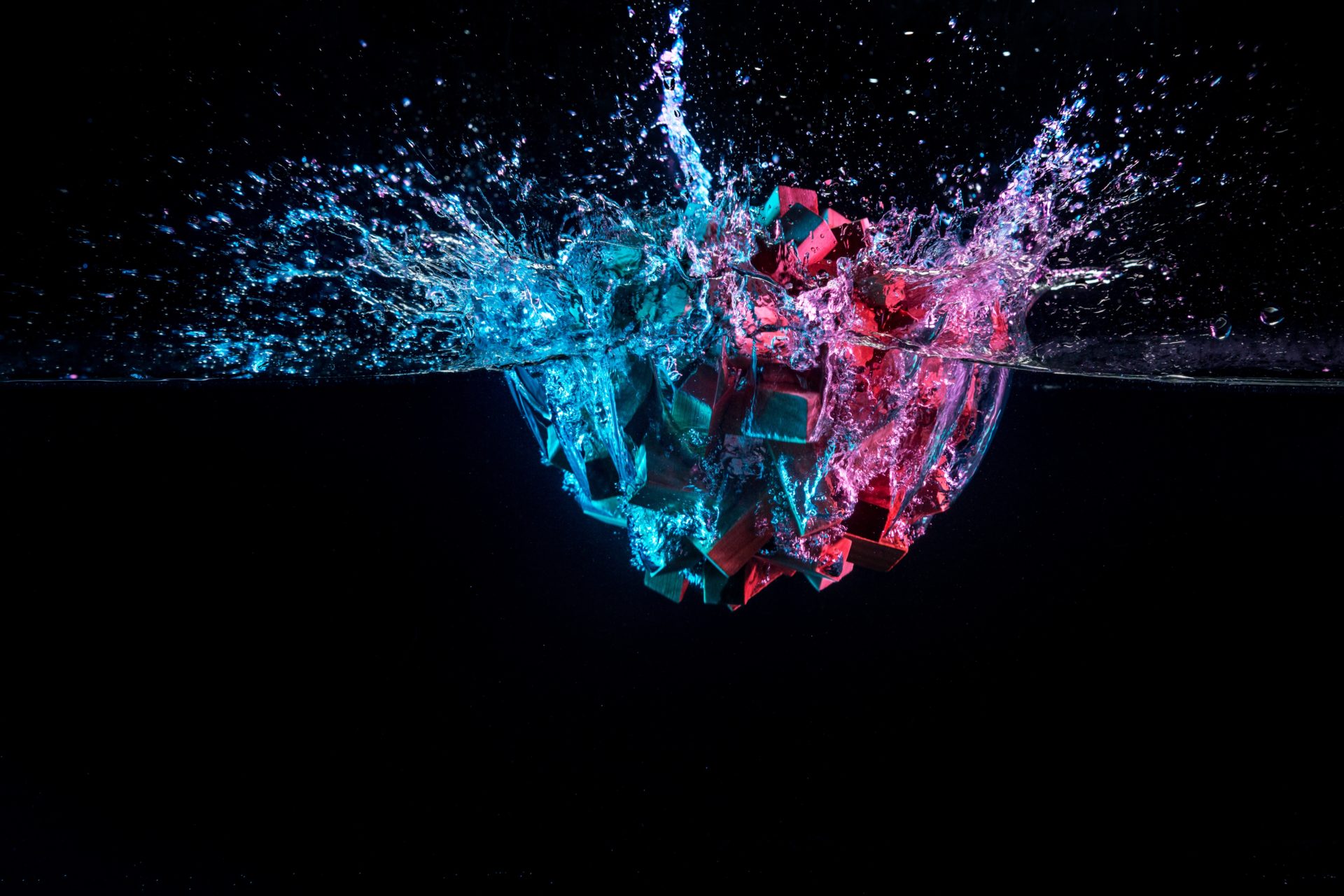 Gameweeks 21 & 22 flipped the bird🖕🏿 to the best laid plans of many managers. Pep, VAR, offsides, referees, squad rotation, red cards, penalties, injuries and an over-eager "noob" all combining to initiate a cascade of knock-on effects which produced big points hauls for some, whilst others brought in Bednarek's -7 from the bench, to which the only response is… 😈😂🤣😈
"…I feel freer than ever from group-think." XXIX. Probable Evolution
This freedom has me questioning. Not second-guessing, but more, "What do I do with it? Where do I go?!". I guess once you lose a previous conditioning of the mind – the "safety" of the herd – endeavouring to forge your own path brings slight apprehension. It's normal, right?! 😁 This freedom – or fearlessness – to make mistakes, is fundamental to learning and improvement, it's the fear that keeps us dumb! Going back a year to an interview where Klopp answered questions about management ethos, he made the correlation between not always getting it right and overall improvement in decision making…
"We have made a lot of decisions and will make much more in future and not all of them may work out at the end… You have to accept that you need luck in these situations as well, so it means you can fail. But you have to try and you don't have to change things just for changing sake; it is so you can improve, and improvement means if you have the same person doing the same job for another year, he becomes better at it with the time and experiences."

Jurgen Klopp
So, you either have to be bold (no fear) or just not give a shit (also, no fear). 😈😆 Really though, in my head, it's acceptance. Acknowledgment that you'll not always get it right and that this fact is just the nature of things! Draw a line under it, you know it's going to happen, analyse it when it does, then move on! This is the road to fearlessness. Where the focus should be, is how you move on from a bad decision, this is where the opportunity for growth resides. Therefore, failure is actually fertiliser, you'll either grow, or get bogged down in the stench! 🤭 Which? Well, that is the decision one will have to make, innit! 🤣
The Utd Demolition of Southampton afforded my Matchday 4 opponent a 45pt launch start to GW22. He had Bruno capped for 34pts, with De Gea & Maguire combining for a further 11pts! At least I also had Bruno, to soften the blow, slightly. In the end though, I capitulated to my 1st loss in the group stage 90 – 76 away to Jim Parry. There was never much chance of clawing back on that Bruno captaincy. We'll see what happens in the home leg… 💪🏿
MatchDay 5 saw me up against the only opposition I've not yet met in the 1st leg of group stage matches – Jack O – with us both on 9pts! It remained a close affair from the 1st whistle to the last. Once the dust had settled, 1pt decided it in my favour, 70 – 69!
So, this full squad of starters. I'm liking the flexibility it affords, the starting 11 retains it's freshness. Bringing in strong assets from the bench feels just like making a FT, psychologically preventing me from feeling that my squad is missing out on some new shiny asset that I don't yet own, making me less anxious about thinking that my team is going stale. I have shiny things on the bench instead, taming my hit tendencies! 💉 😁 #transfersfromthebench 😈 The complication is however, getting the majority of points on the pitch! 8pts of Michail Antonio as 1st sub (GW22) is not best when both Barnes & CHO blank. Beyond this, I entertained the variable of extensive Southampton injuries either too late, or simply not enough, to benefit from the over-eagerness of Alexandre Jankewitz who endeavoured to receive a red card in the 2nd minute of his PL debut start away to Man Utd! Poor kid! Although this sending off could never have been anticipated, there was always a chance that Utd would simply overpower a Southampton side littered with relatively inexperienced players. Captaining Bruno would have brought me into the luck of Utd playing against 9 from the 86th minute when Leno took flight of his senses and handled outside the box! After which, Bruno helped himself to a ⚽️ and an additional 👟 to wrap up all 3 bonus points. This, combined with having Michail in my starting 11, would've been enough to have emerged with a Matchday 4 – Super Cup win! It's good to know that at least I have the assets, I just need to use them better. 🤓😊 I spied that Andy LTFPL also has a very strong bench, maybe I'm on to something?! 🤔
This benched points issue will become a thing of my future. The current unorthodox strategy of a bench filled with "starters", makes it inevitable… GW23, I rotate my keepers and bench Emi for Pope. Emi gets 9pts, Pope, 2!! Also, after benching Antonio's 8pts (GW22), I cap him this week, and he blanks! What did I say about using my assets better again?! 🤔 Maybe there is a thing in Ola Hovde's habit of always capping a premium?!
This week in The Elite Discussion (our very own version of TED talks – I've rebranded it from Blonde–Dread Talk 😁) we took a deep dive into this season's history of the current World No.1 (@OlaPeder on twitter – who featured in a show for #ThatLamaLounge just a few days ago, so #checkitout!!). Amongst many take-aways, the resolute practice of always capping a premium – Salah, Kane, Bruno, KDB – stood out to me. Imagine if I had capped the only premium in my squad this past two gameweeks?! 🤔 This is the part of my game that still needs its socks pulled up!!! TED also lead to the initiation of an intriguiging experiment which may well be covered in Blonde's blog. 👀😉 #checkherout!!
"…he doesn't even wear colourful jumpers!" Vince waxing lyrical on the ineptitude of The Special One, in Hangouts this week! 🤣😂🤣😂 (obviously prior to The Return of Kane 😂)
EliteFPL "Hangouts" on Discord – you just have to be there, to get it! 🤣😂🤣😂🤣 #wherethemagichappens 😳😂🤣😂🤣
To all the JLingZ bandwagoners who got him in & capped him… IN THE MUD 💉 YOU FUCKERS!!! 😈😂😈🤣😈
Do you know… my decision to not cap Watkins boiled down to some misplaced adoption of a superstition associated with 12:30pm kick-offs. My 1st instinct was to cap Watkins, over-thinking, switched it to Antonio… incomplete deliberations & superstition resulted in losing a combined 14pts this gameweek, on captaincy & goal-keeper rotation… 🤦🏿‍♂️
84 points would've been huge! Lesson learnt.